Tune in your listening ear…Something big is about to hit up your stereos… "Chapter" is an EP album by a Nigerian afro-Pop recording artist Suntex Cike..
His vibe is a complete infusion of afro, hip-hop and trap..Stemming from the beat, down to the sounds emanating from this multi-talented artist Suntex cike, you would understand why the music industry needs to open a new "Chapter"….
He teams up with notable Nigerian Award winning akpala hip-hop artist "Terry Apala" to give you "Thug Love", off the EP delivering this masterpiece…
The breathtaking rhythm spins on street military and credibility, dream chase, love , fight and struggle for a change!
See Chapter EP Tracklist below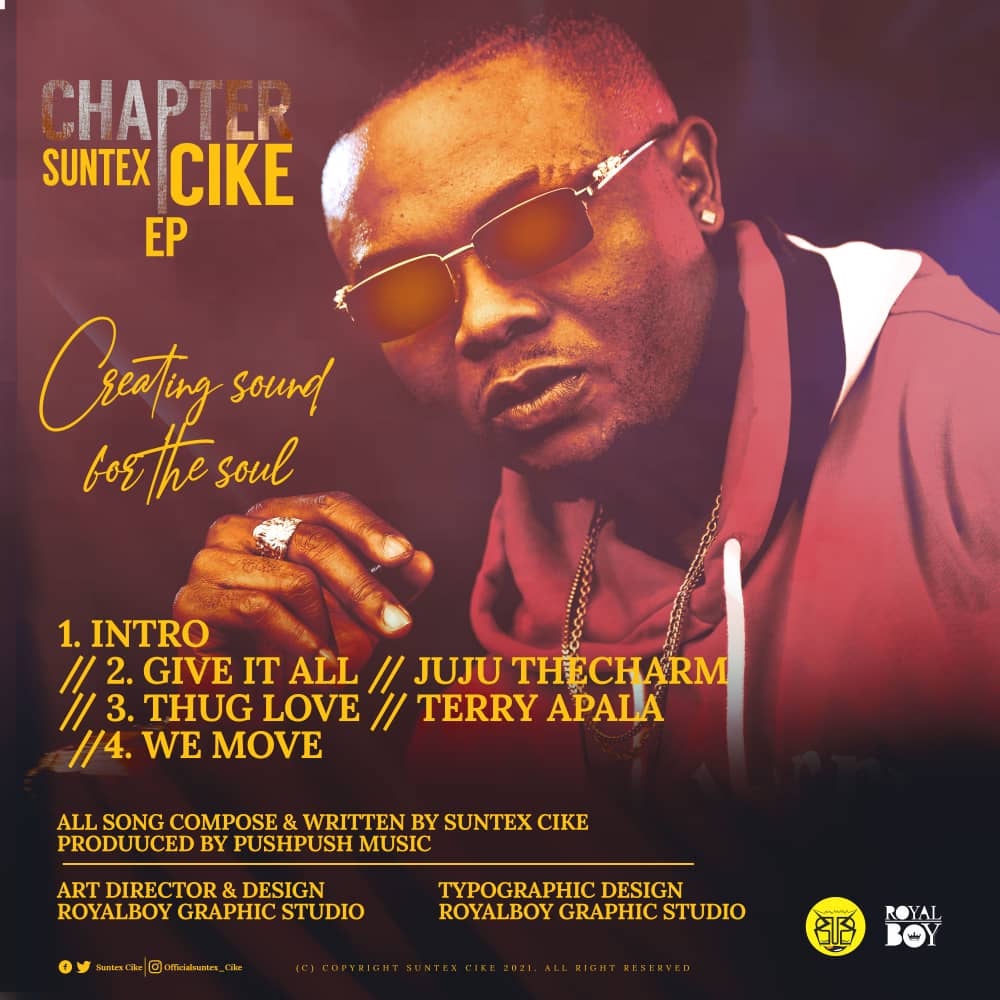 Update your playlist with this fresh tunes produced by pushpush music….Enjoy!
GET EACH TRACK BELOW
STAY CONNECTED WITH BANGHITZ..... MORE BANGER ALERTS COMING YOUR WAY!!!